s6-min
Aluminium Plates Manufacturers in India
7075 Aluminium Plate | 6061 Aluminium Plate | 6082 Aluminium Plate | 2014 Aluminium Plate Manufacturers in India
S7-min
Aluminium Sheets Manufacturers in India
Aluminium 7075 T6 Sheet | Aluminium 6061 T6 Sheet | Aluminium Sheet 2024 T6 | Aluminium Sheet 6063 T6 Manuafacturer in India
pipe-min
Aluminium Pipes Manufacturers in India
6063 T6 Aluminium Pipes Manufacturers in India
Inox Steel India is amongst the most reputed companies, which came into being with a sole motto of being the most preferred choice of the customers. Our headquarter is located in Mumbai, Maharashtra. Ever since the establishment, our whole endeavor is focused towards Authorized Wholesale Dealer the best quality range of Aluminium Plate Manufacturer, Aluminium Sheets Manufacturer, Aluminium Blocks Manufacturer, Aluminium Round Bars Manufacturer, Aluminium Chequered Sheet Manufacturer, Aluminium Reflector Sheet Manufacturer, Aluminium Flat Manufacturer, Aluminium Angle Manufacturer.
WHY CHOOSE INOX STEEL INDIA?
INOX STEEL INDIA is one of the professional manufacturers of Aluminium Sheets, Aluminium Plates, Aluminium Blocks, Aluminium Bars, Aluminium Pipes, Aluminium Angles in India and other countries across the world. Its fully supplying channels offer you the goods varieties of Aluminium products such as – 7075 Aluminium Plates, 7075 T6 Aluminium Sheet, Aluminium 6063 T6 Pipe, Aluminium 6082 T6  Sheets, Aluminium 6082 T6 Flat bars,  Aluminium 6082 T6 Blocks, Aluminium 6082 T6 Round Bars.
Aluminum is also known as aluminium in some parts of the world and hence our product is available in different grades which include – Aluminum 7075, Aluminum 7075 T6, Aluminum 5052, Aluminum 6061, Aluminum 6082, Aluminum 8011, Aluminum 2014 T6, and more. Industries worldwide require Aluminium Pipes to connect the pipelines. We are manufacturers of Aluminium Plates. We are India's leading Aluminium Sheets manufacturers, our manufactured Aluminium sheets and plates are available in different grades and sizes as per the requirements of the client. We have clients in 200+ countries. We have been working towards providing the best quality Aluminium Sheets, Aluminium Plates, Aluminium Pipes, Aluminium Blocks, Aluminium Flats, Aluminium Round Bars to our customers across the globe. Today, we are exporting 3 or more containers of Aluminium sheets, Aluminium Plates, Aluminium Blocks, Aluminium Pipes to different and new clients around the globe.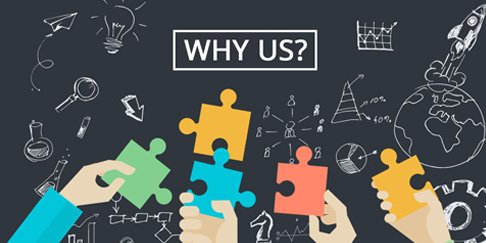 International focus – our products are delivered all over the globe

Easy Order – Its very simple process to place order with us

Reasonable Prices – prices offered by us is low
Explore Industries we Serve
Paper and Pulp Industry
We provide to all major industries.
Instrumentation Industry
Various industrial products are served here.
Oil and Gas Industry
Major Pipes and Tubes are provided.
Food Processing Industry
Different Sheets and Plates are required.
Automobile Industry
All Industrial SS products are avaliable
Nuclear Power Industry
Stainless steel products are majorly required